Embark on a flavor-filled journey with a range of our new protein-packed marvels and upgraded favorites

1. Introducing Butcher's Cut Jerky Strips
Sink your teeth into our newest creation - Ready to ship Meatsmith Butcher's Cut Jerky Strips!
The premium strips are a savoury delight, bursting with rich, smoky flavours. Taste the difference of artisanal jerky that Chris Stapleton loved!

2. Pre-Order Our new Meatsmith Protein Snack!
Experience the revolution of flavour and nutrition with our all-new Meatsmith Bar 2.0 - the upgraded version of our classic protein beef bar! Crafted to perfection with CIB beef, this snack packs an even more powerful protein punch while satisfying your taste buds with AAA goodness. Embrace the future of snacking with Meatsmith Bar 2.0 - now available for pre-orders

3. Meatsmith Bar - Limited Quantities Available!
Indulge in the original refined Meatsmith Bar - our classic protein-packed sirloin beef bar that started it all! Our original Meatsmith Bar eliminates nitrites for natural celery salts. Don't miss out! Now available for pre-orders

4. The Softer Jerky Sensation
Prepare yourself for a tender and flavoursome experience with our Soft Jerky Sensation! Crafted to perfection, this delectable jerky offers a melt-in-your-mouth texture that will leave you craving more. Experience a softer side of jerky!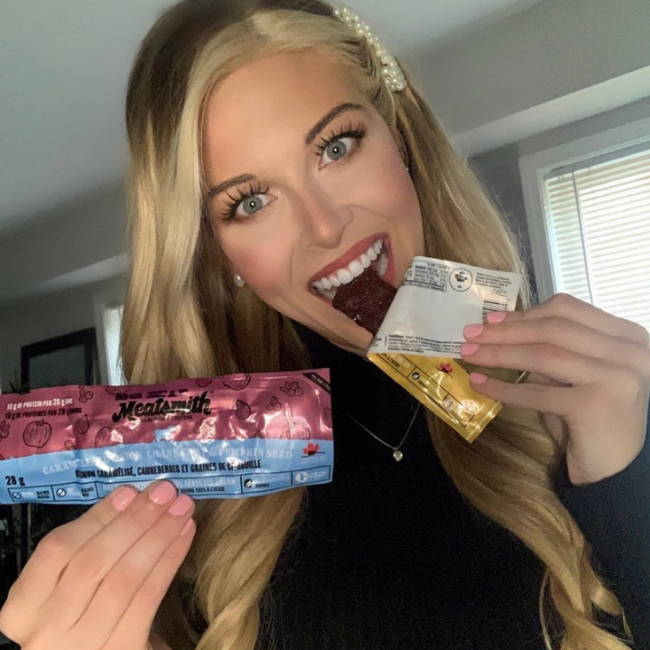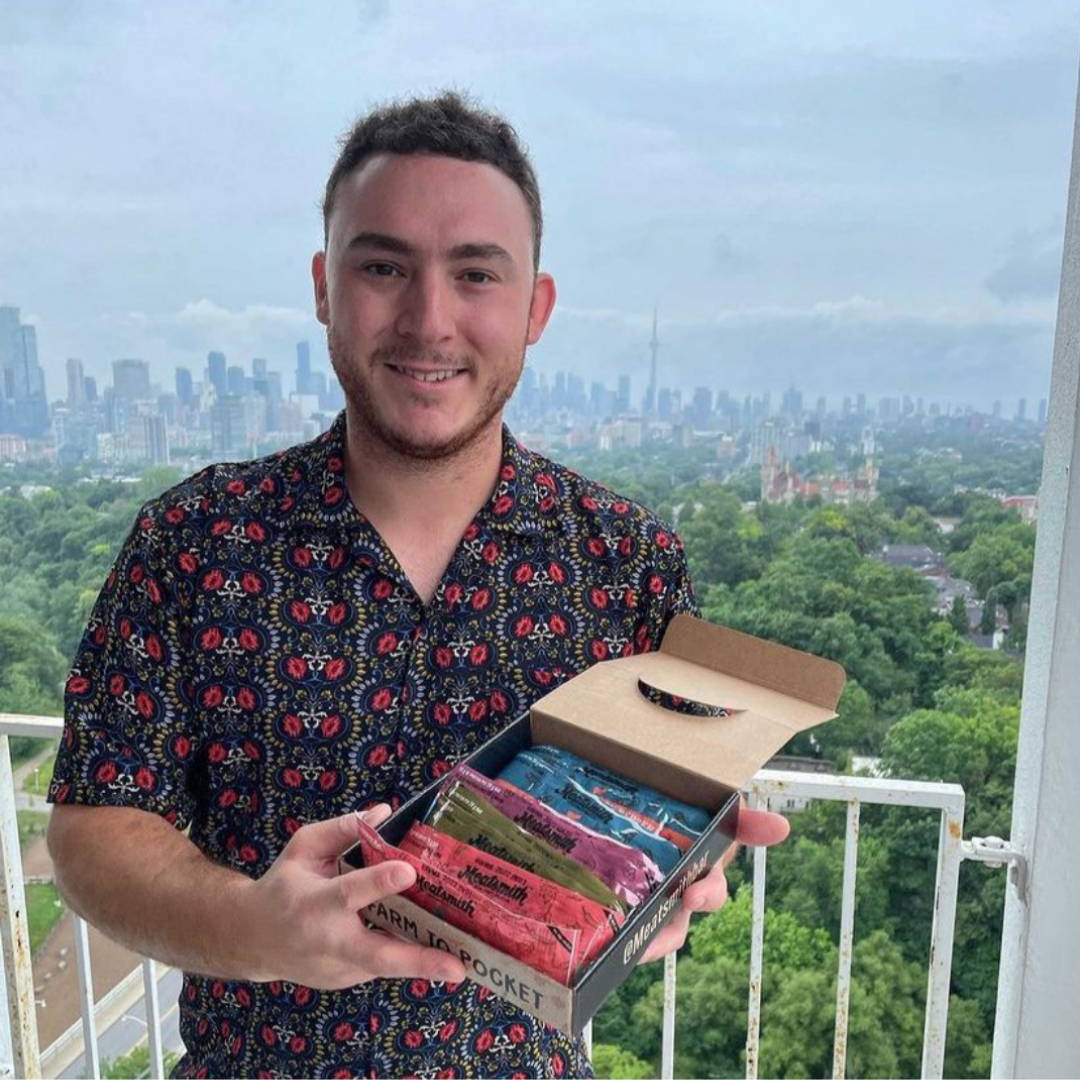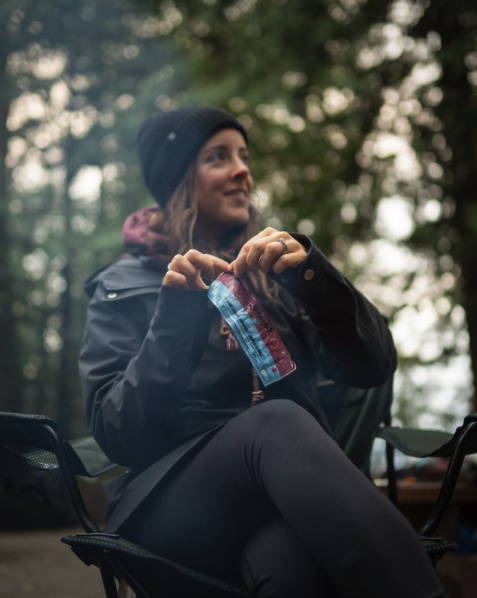 WINTER IS COMING...
MEATSMITH IS PROUD TO BE AN OFFICIAL PROTEIN SPONSOR OF CANADAS NATIONAL AND OLYMPIC SNOWBOARD TEAM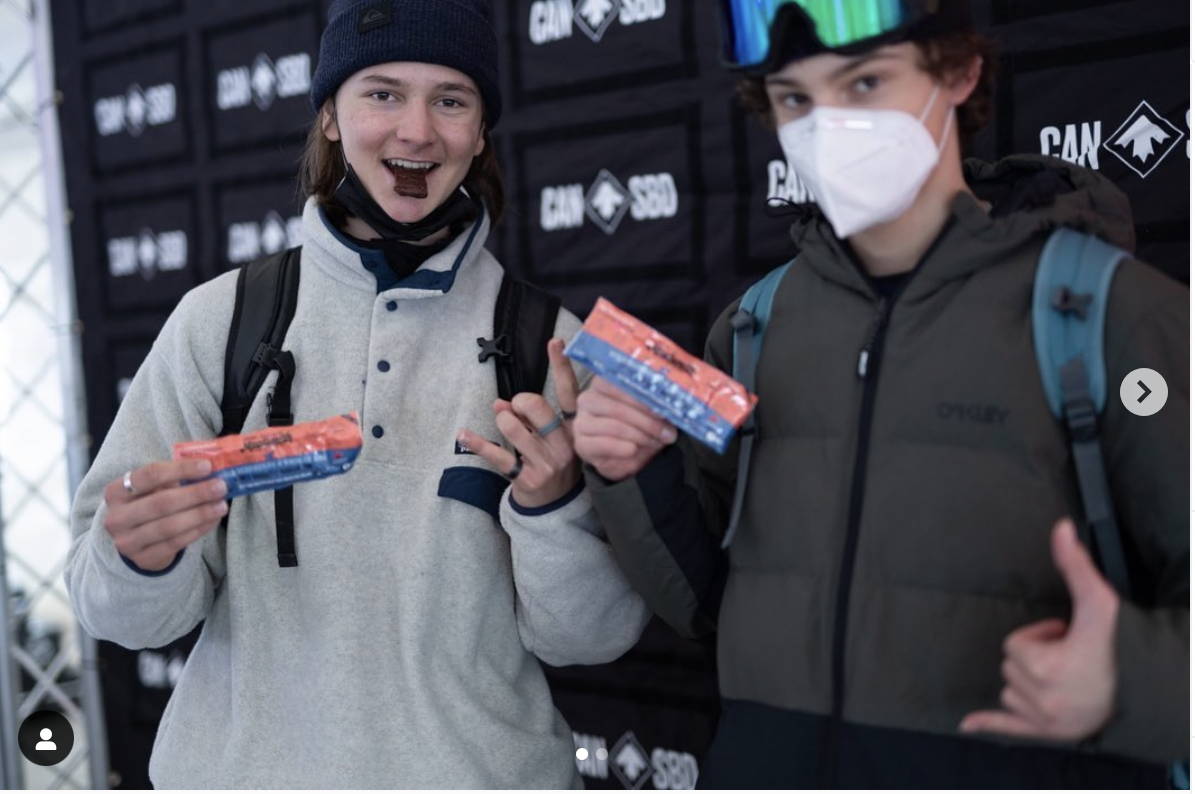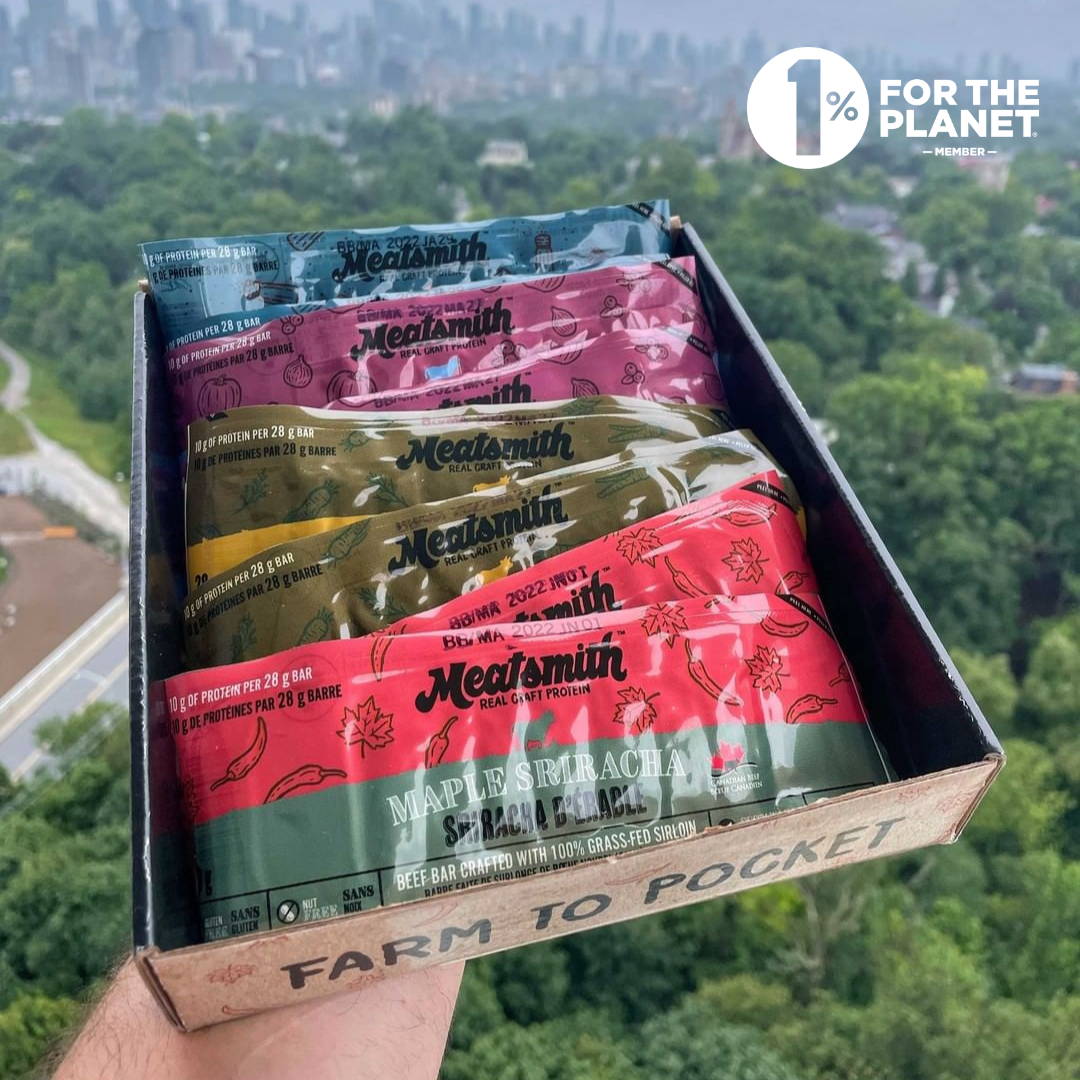 Here at Meatsmith, we prioritize protecting the environment in every step we take. We are proud to donate 1% of all Meatsmith Bar Sales Revenue to the 1% for the Planet Organization to help preserve Canada's natural environment.

Our customers can rest assured that not only is our beef pasture-raised and grass-fed but also produced straight from Canadian farms, using sustainably sourced practices.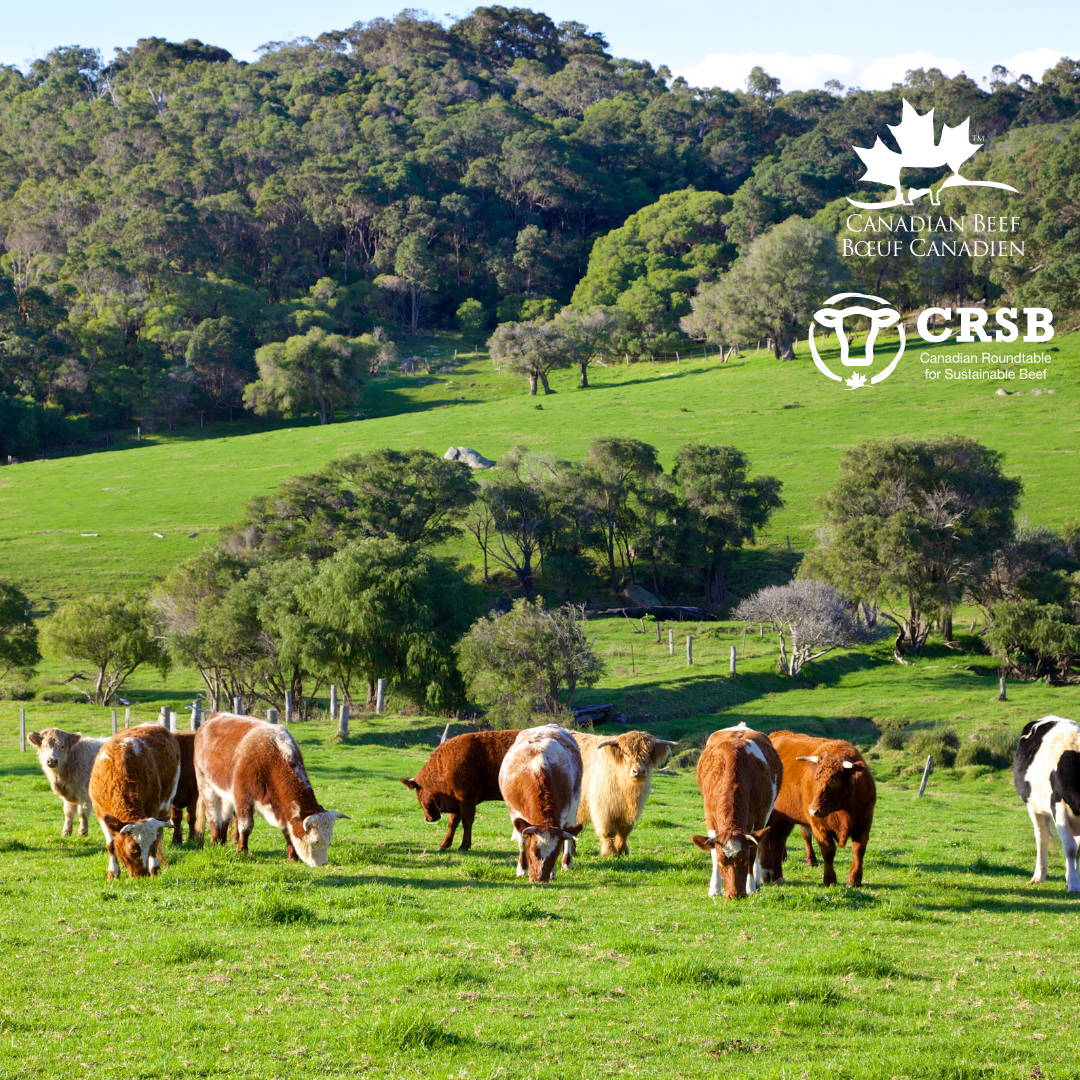 Meatsmith is proud to use only pasture-raised and grass-fed Canadian Beef because we only serve the best for you. Our Canadian Beef has all the good stuff: great quality beef, even better taste, using only the best sustainable practices and supporting our local economy.

From our farms to your pocket, Meatsmith makes it easy to eat better and preserve the environment at the same time.