Sharing the happenings and the how-to's needed to help you on your Meatsmith journey.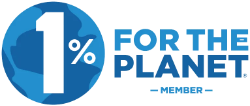 Proud to donate 1% of all Meatsmith Bar Sales Revenue to the 1% for the Planet Organization, helping preserve and protect Canada's natural environment.

Our production takes place in a federally licensed and certified Canadian facility, where we take our time preparing the product without any short-cuts. The result is a promise of quality that is free from gluten, nuts, soy and dairy.